Free Fire
RG Gamer's Free Fire MAX ID, stats, K/D ratio, headshots, and monthly income in September 2022
RG Gamer is also famous for his angry reaction on his live stream, so the free fire community called him an "Angry YouTuber". He is popular for his CS-Rank push.
His YouTube channel is RG Gamer Live, and he has more than 182k subscribers. RG Gamer YouTube Channel has more than 20 million views in the Hindi Language. RG Gamer is one of the fastest and most engaging Free Fire streamers.
RG Gamer's Free Fire MAX ID, stats
RG Gamer's Free Fire Max ID is 2222090237. He is the leader of the AngryYou2ber guild, whose Guild ID number is 3008584764.
RG Gamer's lifetime and ranked stats in the Free Fire MAX are listed below-
Lifetime stats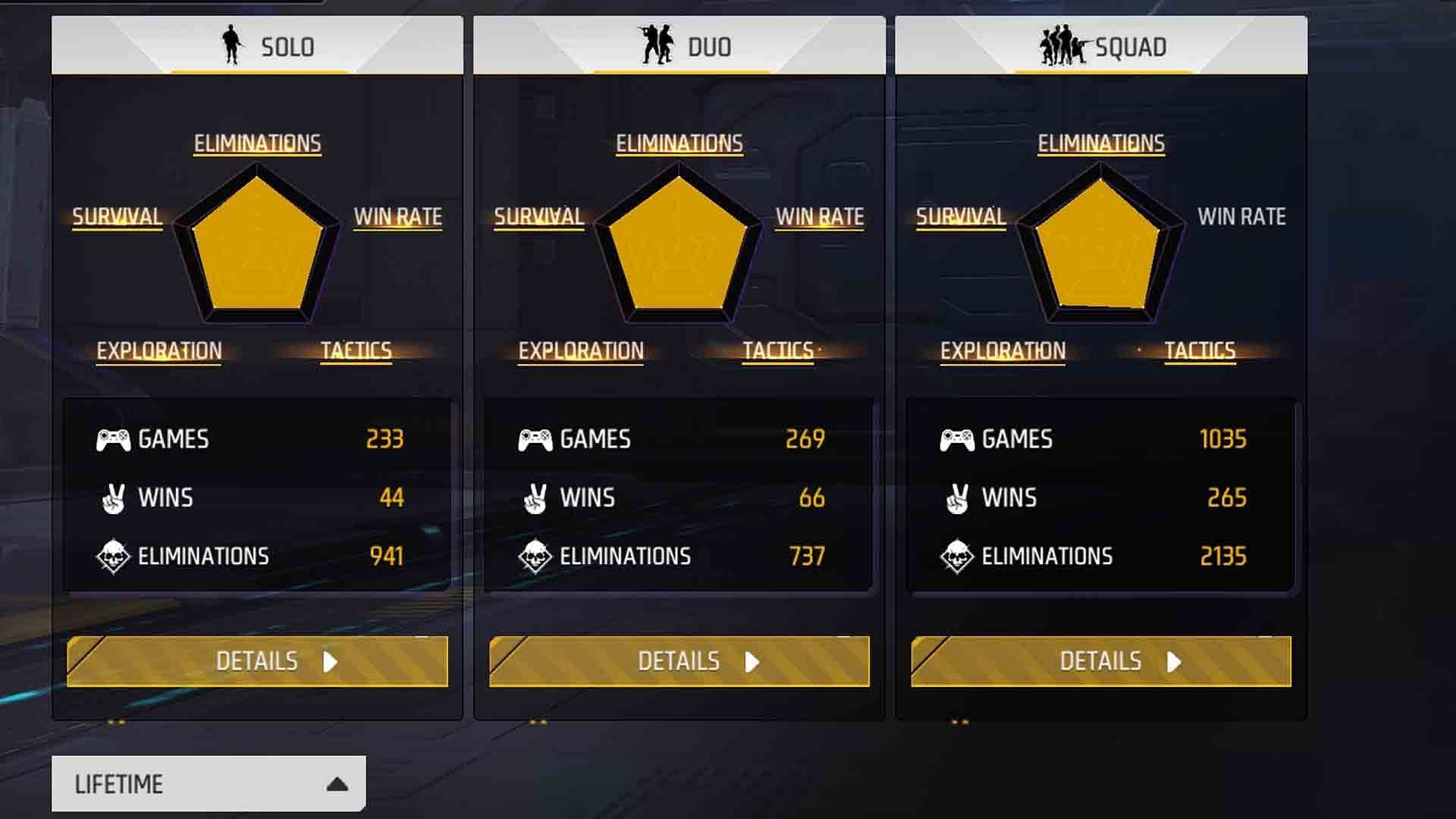 RG Gamer has played 233 solo matches in Free Fire MAX and has 44 wins to his name, converting to a win rate of 18.88%. He has 941 kills and 386 headshots giving him a 41.02% headshots rate and the K/D ratio is 4.98.
RG Gamer has also featured in 269 duo matches and has won 66 of them, converting to a win rate of 24.53%. He has secured 737 kills and 242 headshots, his K/D ratio is 3.63 and his headshot rate is 32.84%.
RG Gamer has also played 1035 squad games and has won 265 with a 26.04% of headshots rate, he has 556 headshots out of the 2135 kills in squad mode, maintaining a 2.77 K/D ratio.
Ranked Stats
RG Gamer has participated in 8 solo games in the ongoing ranked season and has 6 wins, giving him a win rate of 75%. He secured 153 eliminations and 69 headshots with a K/D ratio of 76.50 and a headshot percentage of 45.10%.
RG Gamer has featured in only 2 ranked squad games but failed to register a single win. He secured only 4 kills and 1 headshot, converting his K/D ratio to 2.00 and his headshot percentage to 25.00%.
CS Carrer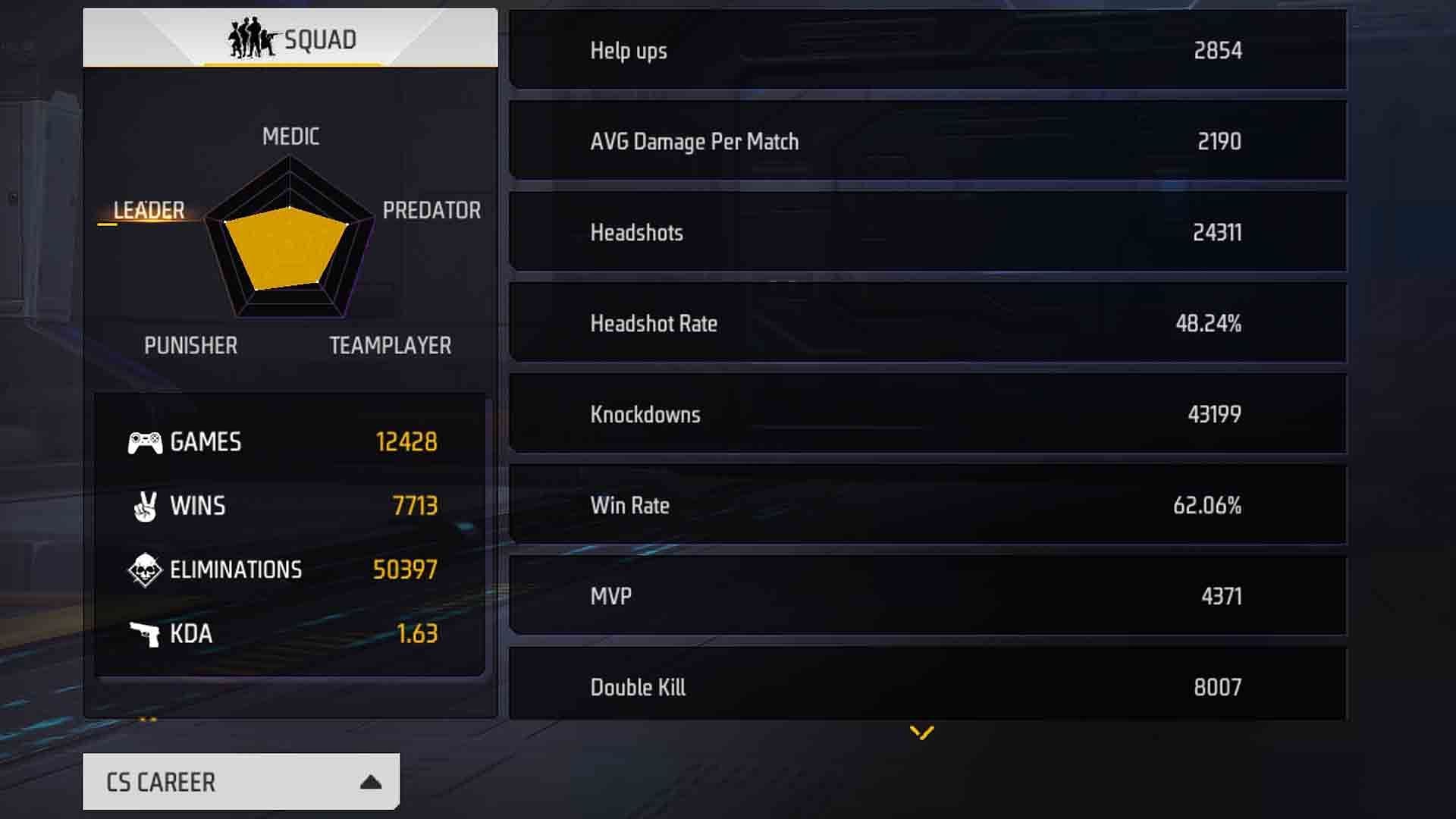 RG Gamer is an absolute beast in CS-Rank push, just look at his stats OMG! he has participated in 12428 Clash Squad matches, and his squad has won 7713 times, translating to a win rate of 62.06%. He has 50397 kills and 24311 headshots in clash squad mode with 48.24% headshot rate. He has 322 quadra kills are just amazing.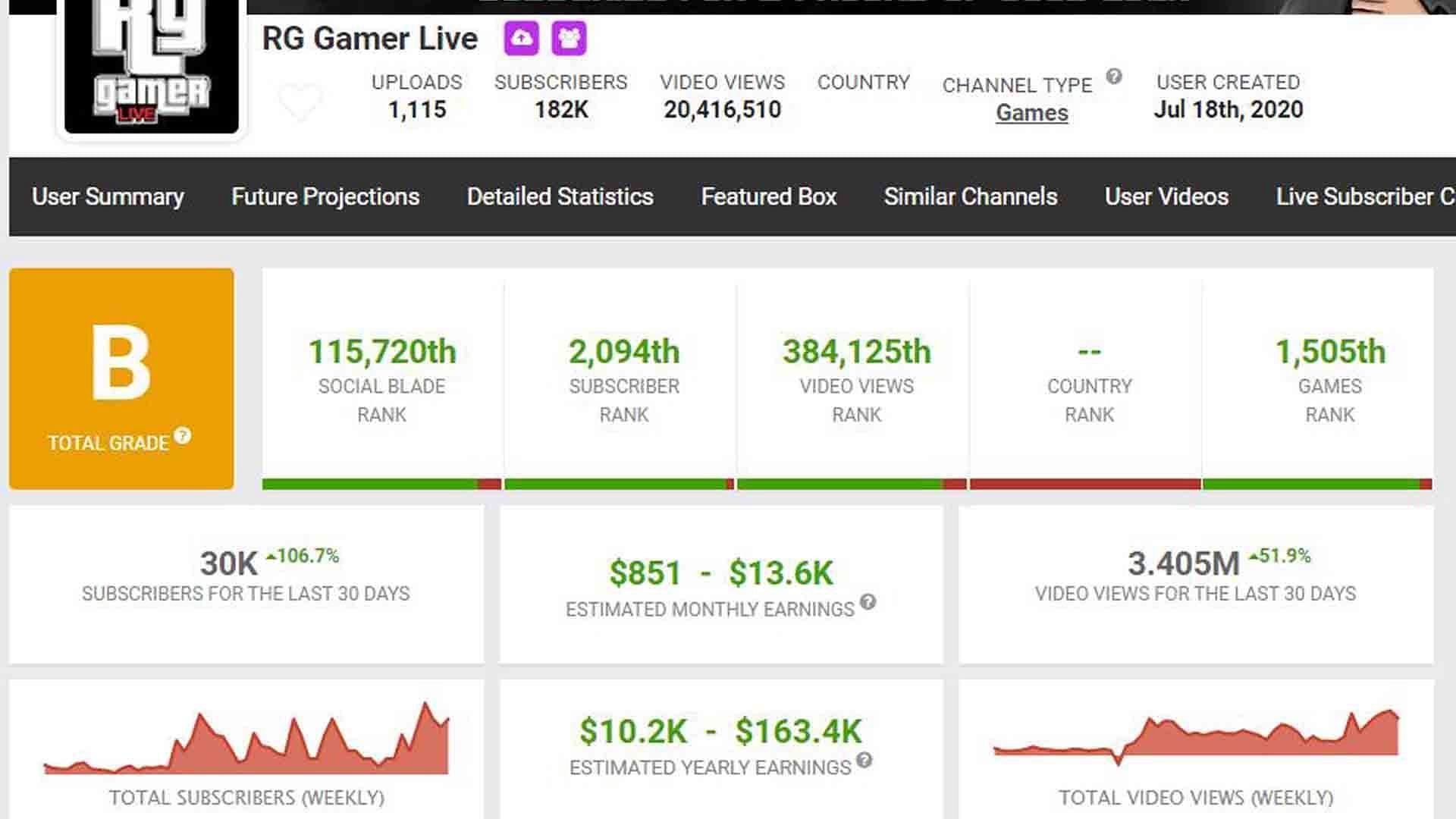 RG Gamer's monthly and yearly YouTube earnings are $851 – $13.6K and $10.2K – $163.4K, respectively (Source: Social Blade).
RG Gamer's YouTube Channel-
RG Gamer is known for his angry reactions and long stream duration on his YouTube channel, which was first streamed on Aug 2, 2020 since then he has uploaded 1115 videos with live stream sessions.
He got a boost on his channel after popular FF MAX streamer Gyan Sujan's raid, and RG Gamer also has a second YouTube channel called RG Gamer. It has 95.7K subscribers, with over 15 million views.
​